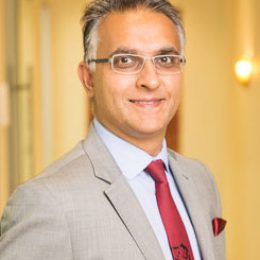 Saj Jivraj, B.D.S., M.D.E.S.
OCTOBER 13-15, 2017
Treatment Planning of the Edentulous Maxilla Utilizing Graftless Options
Boyne Mountain Resort, Boyne Falls, MI
Dr. Saj Jivraj received his dental degree from the University of Manchester in England and his advanced Prosthodontic training at the Herman Ostrow School of Dentistry of the University of Southern California. He is the former section chairman of fixed prosthodontics and operative dentistry at the University of Southern California, School of Dentistry. Dr. Jivraj has published numerous articles on esthetic and implant dentistry in peer-reviewed journals and has presented on aspects of implant dentistry and advanced prosthodontic procedures. Dr. Jivraj currently holds a faculty position as clinical associate professor at the USC School of Dentistry and is an honorary clinical teacher at the Eastman Dental Institute in London. He maintains a private practice limited to prosthodontics and implant dentistry in Oxnard, CA.
Course Objectives and Description
This lecture will address the following primary topics:
1. Diagnosis and treatment planning for edentulous patients requiring graftless solutions.
2. Applications of CADCAM technology in framework design.
3. Guidelines for material selection for the definitive restoration (Zirconia, Acrylic, Titanium, Chrome Cobalt).
4. Biomechanics of tilted Implants.
5. Management of complications and maintenance.