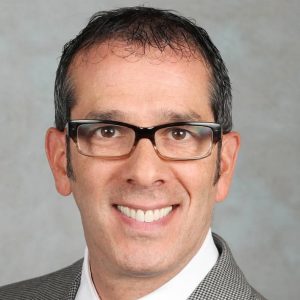 Dr. M. Nader Sharifi, D.D.S., M.S.
MARCH 11, 2016
"Controversies in Restorative Implant Dentistry"
Lansing Center, Lansing, MI
M. Nader Sharifi, D.D.S., M.S. holds a certificate in prosthodontics and a masters degree in biomaterials from Northwestern University. He received his dental education at the University of Illinois. Dr. Sharifi has presented more than 400 lectures covering numerous topics on restorative dentistry earning him recognition from esteemed study groups, societies and associations across the nation and internationally. He currently maintains a full-time private practice of adult general dentistry in Chicago. Dr. Sharifi is a former assistant professor at Northwestern University and currently uses his experience as a five day a week wet gloved dentist to ensure time saving and cost effective care are represented in his lectures. In 1996 he was named to the American Dental Associations Speakers Bureau and in 2007 Chicago Dental Society honored him with the Gordon Christensen Distinguished Lecturer Award.
Course Objectives and Description
This lecture will address the following primary topics:
Longevity of various treatment options for single crowns, short, long, and full arch bridges on natural teeth and implants.
Screw retained vs. cemented crowns in implant dentistry
Implications of immediate placement and immediate load.
Custom abutments vs. stock abutments and abutment material selection.
Learn number and location of implants for overdentures and attachment selection.
Introduce the concept of converting the failed dentition to a fixed implant bridge.
SEPTEMBER 22-25, 2016
The 3 D's of Dentistry: Recommendation Marketing, Digital Dentistry & the Clinical Success in the Everyday Practice"
Shanty Creek Resort, Bellaire, MI
Dr. Ritter received his Dental Degree from The Medical University of South Carolina College of Dental Medicine and currently practices in Palm Beach County, FL focusing on adhesive esthetic dentistry. He currently holds positions as adjunct professor at multiple dental schools, and is a member of the Academy of Esthetic Dentistry, The American Academy of Restorative Dentistry, and The Academy of Cosmetic Dentistry, among many others. He is also a graduate of the Kois and Spear Education Centers. Dr. Ritter is an editorial board member of REALITY and a product consultant to numerous dental manufacturers. He continues to speak both nationally and internationally over 30 times per year.
Course Objectives and Description
This lecture will address the following primary topics:
An integrated approach that looks at diagnosis & treatment planning, as well as smile design, and single unit dentistry for the everyday dental practice.
Digital design & communication, digital planning & workflow, and digital marketing.
Material choices between lithium disilicate vs. zirconia as well as the latest adhesives and cements for long lasting results.
The use of digital chairside dental scanners in general practice.
How to simplify the latest in implant prosthetics with the help of digital communication.